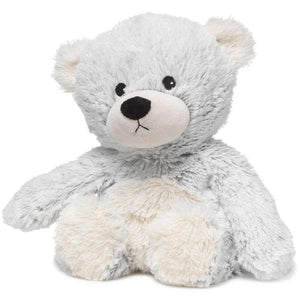 The Warmies Blue Marshmellow Bear is the perfect bedtime companion thanks to its unique design and super soft fabric! Warmies can be warmed in the microwave (follow safety instructions on the item tag) and are lightly scented with lavender, making them a soothing cuddle buddy for bedtime!
Dimensions: approx. 13" tall
Gently scented with lavender
Can be warmed in the microwave (follow directions on item tag)
Suitable for all ages
Warmies® Large 13" Plush are fully microwavable to provide hours of soothing warmth and comfort. These adorable soft toys are scented with real dried French lavender and perfectly weighted for a positive sensory experience. Warmies make an ideal gift for all ages.
The Warmies Blue Marshmallow Bear Plush (13") is far and away, one of our most popular items. People can't seem to get enough of it.

Inventory Last Updated: Oct 04, 2023